Bringing your water to life! Better Health, Better Growth, Better Results!
Better Products For A Better Tomorrow!
Benefits Of Our Water Structuring Units
Personal Use
Maximizes hydration
Boosts immune system
Increases nutrient uptake
Increases O2 and H2 levels
Increases electrolytes
Increases cellular hydration
Increases detoxification
Increases blood flow
Aids digestive system
Softens hair and skin
Household Benefits
Reduces or eliminates smell of chlorine
Cleans off toxic chemicals from fruits or vegetables
Reduces buildup throughout plumbing
Reduces or eliminates hard-water deposits
Appliances and plumbing parts last longer
Dissolves calcium and iron deposits in plumbing lines
Saves time and money on equipment replacement
Sparkling dishes
Reduces amount of soaps and detergents needed
Reduces soap scum in shower
Farming/Agriculture Benefits
Reduces water consumption by 25% – 30%
Increases plant hydration
Increases nutrient density
Increases growth rate
Increases percolation rate
Reduces need for fertilizers and pesticides
Plants withstand lower freezing temperatures
Decreases irrigation costs
Up to 50% higher yields
Increased profits!
Our Water Structuring Units
For Home or Travel – Water Structuring Unit
HF-1 Travel/Hand Held Water Structuring Unit – 24K Goldplated
SU-1 Stainless Steel Shower/Under Sink Unit 24K Goldplated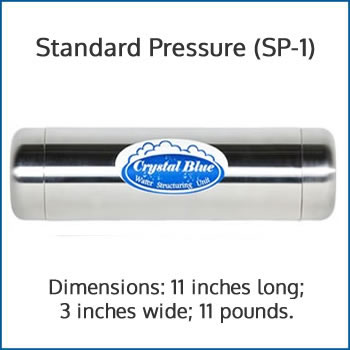 SP-1 Water Structuring Unit Standard Pressure
Water Structuring Unit All Purpose – Heavy Duty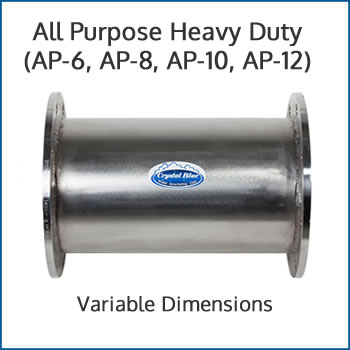 Water Structuring Unit All Purpose – Agriculture
What Our Customers Are Saying
Don't just take it from us, let our customers do the talking!
Hi Jim,  Just have to tell you what happened; a friend of mine who is considered by her doctors as a SEVERE asthmatic came over and got some "structured" TAP water.  After 3 days of drinking it (not even bathing in it), she was able to walk a couple of blocks OUTSIDE, something she could barely do before, even with her medicine! Astonishing! She knew I was meeting with another friend about this device and so she came over to tell me. She was so happy!
So excited! Oh, she was VERY skeptical about the whole thing. And despite that, she was helped: )  Happy, happy, joy, joy…   – JJ – Palm Beach, FL
From JJ – Palm Beach, FL
​"I really wanted to put the whole house water structuring unit to the test before I started talking to others about it. I have been impressed with the results so far. I'm no longer using rinse aid in the dishwasher and the dishes are drying clear without spotting; I use less detergent in the washing machine and no fabric softener; washing the car is much quicker now that I don't have to dry it off – it dries without white spots on it, as do windows.
Other Benefits:  I love the fact that I can drink the structured water straight from the tap, something I haven't done in 15 or 20 years. That means no bottled water being delivered or purchased from the supermarket – another savings on cost and no plastic bottles to destroy our environment.  And of course, no unpleasant chlorine smell which sometimes had me thinking I was at an aquatic centre. If all that is not enough, I can't believe how my veggies are growing and are pest-free without the use of any chemicals."
Rhonda Rolfe, Llandilo. NSW Australia
Aloha Jim,   I was recently at a friends home who had just purchased a unit from Crystal Blue Enterprises.  I had never before heard of structured water.  After one glass of water, I became very thirsty.  Unusual for me as I am normally not that thirsty.  I drank another glass and the thirst continued.  I filled a quart of water, and went home.  I continued being extremely thirsty.  That night I woke up and had to urinate very often.  Maybe 7 times.  I realized I was de-toxing.  I usually sleep thru the night  I went back to my friends and filled many quarts of water, and started drinking 6-8 glasses a day.  After 2 days the extreme thirst stopped as well as the excessive urination.I started feeling better then I have in quite awhile.  As if my body was hydrated for the first time ever.  I started feeling hungry, not just eating because it was mealtime, but real hunger.   A natural rhythm was coming back. I am excited to get my own water Crystal Blue unit and drink structured water every day. I did remember that a friend had some gadget at her home that was spiraling the water. But I had not felt much from it, so did not really tune in to what it was trying to do.  I have never in my life experienced water that made me feel my cells were responding to some aliveness.
Mani Arak Lac. Maui Hi
Ready To Purchase These Fine Products?
Drink Healthier, Eat Healthier, and Take Advantage of all the Benefits of using Crystal Blue Structuring Units Today!
HUMALIFE USA Provides More Than Just Products!
At HUMALIFE USA we address compromised immune systems and unhealthy life styles with the intent to guide everybody back to a healthier and happier life. Our natural health products support anti aging, anti viral, anti bacteria and immune system boosting. Our products can also do much more…